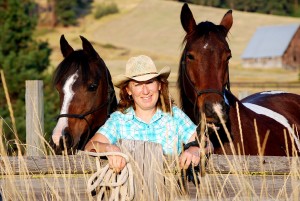 The Jasper Ranch began in 1971 when Randy and Diane Jasper bought 20 acres nestled at the foot of the Teanaway Ridge in the Cascade Mountains of Washington. His dream was to build a place to raise his family the old fashioned way—close to the earth and each other, simply and peacefully. After a long battle with cancer, Randy passed in 2004.
In 2007 Diane began raising AKC Yellow Labrador Retrievers that reflect a standard of breeding only to the best and for the best mind, heart, and performance. Decades of breeding horses and ponies taught Diane the importance of being picky about genetics, versus following trendy fads, as she saw time and time again how much temperament and physical ability is inherited. She has a "critical eye" for beauty and the athletic ability that comes with good conformation. This is the passion that drives our AKC Labrador Retriever breeding program, starting with "Kali" and her daughters—to carry on the tradition of producing 'old style' labs for families and hunters alike.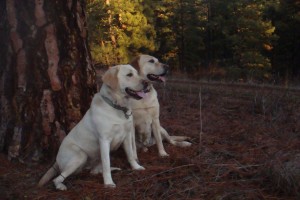 In 2016 our dog family restructured into Legacy Mountain Labradors as we improved the facilities to prepare for our next generation with Kali's progeny. Same passion, same beautiful land in the mountains, beautiful young dogs, with more experience under our belts.
We will stay a small breeder with just a few good dogs—keeping it simple while giving the best care possible. Our dogs have fresh mountain air, room to run, and family style living. It's the old fashioned way, and we're proud of it.