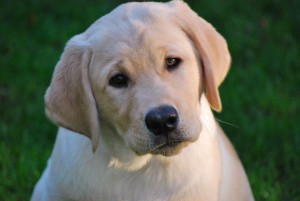 A Legacy Mountain Labrador is a high-quality investment that brings his owner many years of enjoyment. Buying a healthy puppy that has healthy parents gives you the advantage of not having to worry about inherited diseases. We go the extra mile and actually do the DNA testing some breeders only make assumptions on. Both parents are tested for Exercise-Induced Collapse, Centro Nuclear Myopathy, Progressive Retinal Atrophy, Hip and Elbow Dysplasia, Cataracts…need we say more?
A Genetic Advantage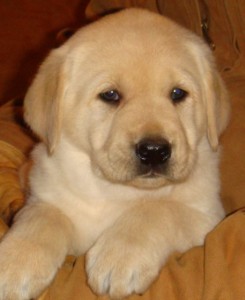 Invest in your dog—Not your Vet!
BOTH parents have passed OFA hip & elbow standards with Good to Excellent ratings, eyes are certified annually by a Veterinary Ophthalmologist. Dogs have Canine Cardiologist/ echo cardiograph heart clearances.  We know the health and longevity of our bloodlines so you don't have to spend thousands of dollars and deal with the grief of having a loved pet that can't be healthy and active.
Our pups come with a written guarantee on hips/elbows and eyes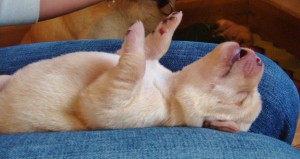 We send our buyers the pup's pictures as soon as they are born and send more often as they grow. We also arrange litter visits (Puppy Play Days) so you can enjoy the baby stages as they grow.  You may also join our Puppy Nanny Team and schedule a day to puppysit –great fun!!  They may look almost alike, but each puppy is their own little dog. We track personalities and keep written observations on personality traits to help you choose the right dog for your family.
As of 2020, We follow the PUPPY CULTURE program, which begins with early neurological stimulation (aka Military Super Dog program) and continues with socialization, emotional resiliency exercises, problem solving and basic learning skills. This  maximizes their development in the critical first weeks of early learning and rapid growth.
While we are busily following the weekly system of Puppy Culture (LOOK IT UP & you'll love it!!)  We are giving our pups tons of loving attention, with a variety of people- including YOU!  PUPPY PLAY DATES are set around age 4 & 6 weeks old, which is a fun open house drop in time, following strict Bio Security protocols to protect the babies.   This means they grow up trusting and loving people, in addition to the extra learning.  We built a "Puppy Garden" playground full of Puppy Culture learning toys/stimulation.  They get a wagon ride up from the barn to play.  Their area is always kept clean, which sets the basis for potty training. We begin introducing semi-solid food at 3 weeks and also begin their worming schedule. Pups are wormed 3 times and are considered worm-free when you get them. At approximately 7 weeks they go in for a full VET exam, have their first puppy shot, and will be MICROCHIPPED for your security.
Our pups are raised in a clean, loving environment and given all age appropriate health care
Our dogs are first and foremost family pets that have proven themselves versatile and talented as working dogs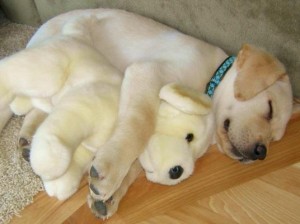 Our dogs have excelled in agility, hunting, field trials, obedience and as service/therapy dogs. Everything they've been asked to do, they've done superbly. They will go out and be a wonderful working dog and come home and lie quietly at your feet and play gently with the kids.
 We know the individual personality of each pup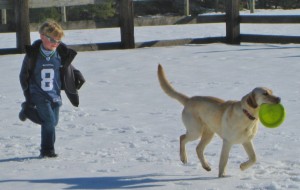 These pups have a strong drive to please and figure out what you want quickly. They usually are the stars of their puppy obedience classes. Their bloodlines include Master Hunters, the current National Agility Champion, service dogs, and therapy dogs. They are strikingly beautiful, tall, athletic, strong and tireless.  They are everything a Labrador Retriever is supposed to be.
Examples of Our Next Generation of Pups